WEEK 5 - Friday 6 October 2023
This Thursday, it was wonderful to see our pupils looking pristine and smiley as they entered the school ready for their photos being taken. Marlowe and Sherlock decided that they wanted a piece of the action, and here are the out-takes to make you smile! It must be tiring being this photogenic!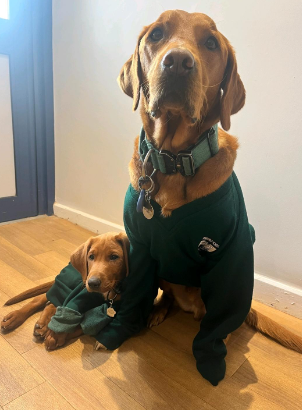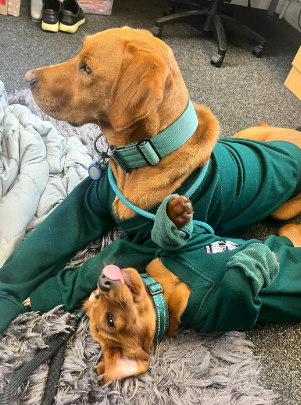 Next week, our Year 5/6 girls will be attending a football event at Wolfreton. We wish them all lots of luck!
Other notices:
We are excited to inform you that our progress evenings will be taking place on Monday 16 and Wednesday 18 October. The link to book these appointments has been sent and will become live at 6pm on Monday 9 October. Thank you.
We have noticed that after school, there are a number of pupils, and occasionally families, staying on the school site until after clubs. For safeguarding purposes, we will be vacating the playgrounds at 15:30 and closing the gates until 16:00 when clubs are released. Thank you for your cooperation.
Please ensure your child brings their PE kit in on a Monday and takes it home on a Friday. We have an increase in the number of pupils who are not bringing it in and PE is a legal requirement. Thank you for supporting us to maintain the health of your child.
Have a wonderful weekend and see you next week!
Mrs Preston
Head of School