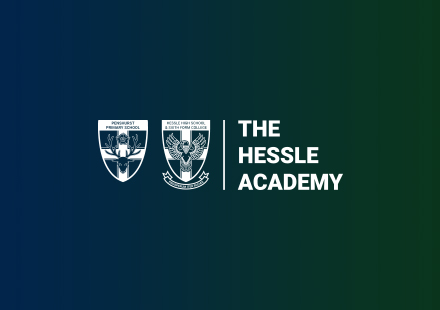 WEEK 12 - Friday 1 December 2023
Published 01/12/23
One of my favourite Bruce Springsteen songs is a track from an album he released in 2007, relatively late in his career. 'Long Walk Home' was written during the George Bush Presidency and is the story of a man returning to his hometown to find that everything had changed and that he no longer recognised his hometown, or his home country. It is in part a downbeat song but one that also inspires with one particular verse which alludes to the unshakeable American values that are – or should be – true for all of us.
"Your flag flyin' over the courthouse
Means certain things are set in stone.
Who we are, what we'll do and what we won't"
Our school values are important to us; they define who we are, what we'll do and, most importantly for school leaders, what we don't do. You know that most Springsteen music inspires me but there are no finer lines in his music than this last one.
The most important of all our values is respect, which aligns with our vision that all our learners will develop exceptional character. And, to be clear and to paraphrase Mr Wolf (from the great movie Reservoir Dogs), 'just because you are a character doesn't mean that you have character'.
And we see this in many different ways. This week I received a letter from Emma Stothard who is the regional coordinator of The Duke of Edinburgh Award scheme, congratulating our school on our success as a DofE centre. We reintroduced the DofE to Hessle around four years ago and, under the leadership of Mrs Moore, it has played a significant part in developing character in our students. We currently have 64 young people enrolled on this programme and – over their time in our school – we are now projecting that over 15% of all our students will complete DofE. Mrs Moore is supported by lots of staff, especially on expedition weekends, but it is Mrs Edwards and Mr Scott, who are her main lieutenants, and they deserve so much credit for this work that they do. This week, they could be found on Heads Lane in front of the school, litter-picking in the hedges and paths around our school site, as part of the volunteer element of the Award.
We also see great character in the inclusive nature of our school and the relationships that exist between our diverse student group. One of the highlights of the week for me has been the emerging chess club that has engaged some of our Year 10 boys. With the weather too cold for football, they have taken up learning and playing chess. Some are very good players (although I am still undefeated in my one challenge game!) whilst some are just learning. It has been great fun and they really impressed me when they took one of our Year 7 boys under their wing to share in the competitions. It made his week and certainly demonstrated 'who we are and what we'll do.'
The arrival of the snow this week was met with some excitement but it really didn't amount to much; a few pea-sized snowballs each, and then it all turned to mush. Despite that, the students conducted themselves very well and, in general, we are very pleased with the way that our students have adapted to the changes we made to our behaviour policy this year. Visitors are always impressed when they walk around our building at how self-regulated our students and how calm the school feels. We are always looking to raise our standards though and I believe this year's changes, and the response from students, has done that. Thank you again for your unwavering support for my staff when we do have to apply sanctions – the home/school partnership remains as strong as ever.
Which brings me to my final 'thank you' which goes to everyone involved in yesterday evening's Year 11 Progress Evening, which saw a 79% attendance. This is almost 20% higher than the same time last year and a reflection of the engagement of students and families to succeed this summer. Thanks also to those staff who make the event happen, but whom you probably don't see; Mrs Fantini, Mrs Corke, Mrs O'Connell, Mrs Grimes, Miss Harrington, Mrs Whiting and Mrs Challis in the Admin team who organise the appointments and organise all of the logistics; to Mr Owen, Mr Hunt, Mr Winter, Mr Worrall and Mr Scott, our Facilities Team, for changing the canteen into 'parents evening' and back again in the blink of an eye. To Mrs Donnelly for the catering, to our Head Students, Sofia and Joe and Student Representative, Blessing to our SLT and Exams team, Mrs Meir, Mrs Price, Mrs Anderson and Mrs Ashforth, as well as our Year 11 Team, Mr Leckenby and Miss Wilkin.
It is a fabulous team, which I am proud to lead.
This weekend, I am at home with the children while Mrs Groak (who also works here) is in France with three of our colleagues and thirty-two students. They left an icy school at 3am and by the time this goes out to you, they will be in Lille Christmas market. I joked about it being a holiday, but that did not go down too well with her so I feel obliged to spend the weekend doing something creative with the children. It will probably involve Christmas decorations!
Thank you for your support and have a lovely weekend.
Mr Groak
Headteacher
Read More