WEEK 10 - Friday 17 November 2023
Hello to all our year 7 students and their families,
Each morning I gaze towards the Humber bridge, as our site sits just beyond the North Tower and I feel proud to know the bridge means so much to the local community. I say this because this is where our Personal Development programme for students took its name, 'The Bridge' and I am excited to share with you how students are already accessing this curriculum alongside their subject based lessons.
As discussed, before half term the students had the 'One Punch' presentation from P.A.U.L and this was the start. Last Friday students had a presentation from 'RIOT ACT' who came in to talk to them about the importance of road safety. This week then saw them have their first drop-down day and spend Wednesday in the 'All about me' sessions; the sessions were delivered by staff and external visitors and covered topics such as: Healthy Lifestyles, identity, Breasticles and Testicles, Cyber Bullying, aspiring to be part of the 6th form in the future, and Carers. Please speak to your children about these events as they will share some great information with you. 'The Bridge' is there to promote the personal development for our learners, and there will be more happening in the future.
Last Friday also saw us hold our first celebration assembly for the year group. In the assembly I praised the students for demonstrating our values; some received Tutor awards for impressing their tutor daily; we recognised 100% attendance, achieved by an astonishing 187 students; and students who had all taken part in the Attendance and behaviour 3-week challenge (210 students).
The competition then hotted up as we discussed the students and tutor group with the highest house points. There was a lot of excitement generated by using 'Spinning wheels' to select winners and for lucky draws done, with all students being reminded that they all stand a chance of being in the draws for next half term. It was fabulous to see their faces as they realised, we are a school where positive praise is the norm.
Students have also had a message in this week's assembly about valuing themselves and not letting other people bring them down. I read a poem, which is also displayed in all tutor bases: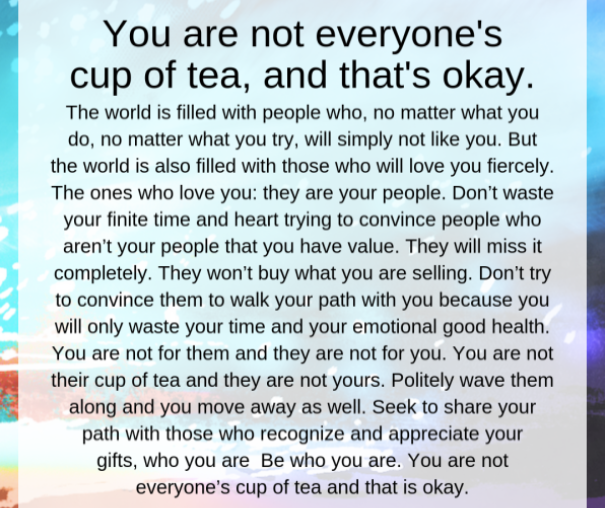 I want them to realise that they are all valuable and that they should focus on themselves and those they care about. I hope this is a message they treasure and remember.
A final reminder, that we are here to support you and your child. We deal with so many different situations each day, but will always find a way to resolve situations, address issues, and find internal/ external support for our students if it is needed.
As the cold weather continues to close in, wrap up and stay warm; stay safe, and take care.
Mrs Todd
Head of Year 7
Mr Fielden
Assistant Head of Year 7