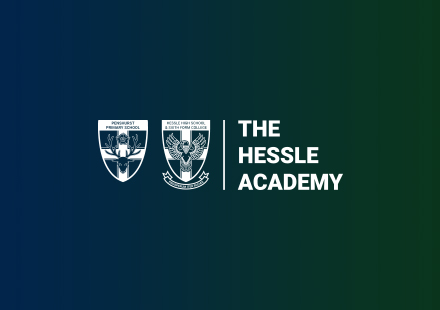 WEEK 28 - Friday 29 April 2022
Published 03/05/22
An important part of the Careers Leader role is to track destination data for three years once the students have left Hessle High School. It is great to see where our students have progressed on to study, train and begin employment. Not only do we use this information to enrich our careers programme by inviting alumni to speak to our students, but we also use this information to help with evaluating and developing our careers programme to ensure that our students have access and meaningful encounters with a wide range of training providers and employers in order to raise aspirations and support them to make well-informed decisions. This half-term, Year 11 students will be given a Destination Data Consent Form to complete in order to give permission to be contacted once they leave school this summer.
Please see below the destination data for our Year 11 2021 leavers:
| | | |
| --- | --- | --- |
| Destination | 2020 | 2021 |
| FE College | 35.1% | 25.9% |
| School Sixth Form | 32.7% | 45.2% |
| Other Sixth Form College | 19.9% | 14.7% |
| Apprenticeship / Traineeship / Employment - Training | 9.9% | 13% |
| Other | 2.3% | 1.2% |
Whilst tracking the Year 11 students this year, it was brilliant to see that so many had sorted their post-16 applications by February half-term. I have been picking up and supporting those who needed additional support and it was great to speak to a number of parents at the Year 11 Parents Information Evening. Parental engagement plays a vital role in supporting our young people with their transition and this key milestone in their lives.
Our external Careers Advisor, Graeme Peart has been conducting careers guidance interviews with our Year 10 students, we are almost through the full cohort who will be given the opportunity for follow up interviews during Year 11. We will be moving onto Year 12 careers guidance interviews w/c 23 May to discuss post-18 plans and ideas. A reminder that our Careers Advisor is in school every Tuesday and Wednesday and available for lunchtime drop-ins in the ground floor careers office.
We celebrated National Careers Week (NCW) w/c 7 March across all departments. The focus of NCW this year was 'My Teacher's Journey' since leaving school. Did you know the average person changes jobs '12 times' in their lifetime? It was great to hear the excitement from the students when they heard about some of the different jobs our teachers have done prior to teaching, you may have seen some of the pictures on Twitter… Did you know that Mr Minns (Maths) was a politician and Miss Lewis (Art) was a welder? I have continued to work with different subject departments, focusing on the importance of linking curriculum learning to careers. Last half-term I met with Maths, English, PSHE, History and Sociology and we have also been increasing our links with external businesses, companies and professionals within the Technology department. Networking is an important part to developing our careers programme and enhancing our students' experiences.
Preparations are underway for our Year 10 Careers Week in June. Students were given a 'My Future' Post-16 Questionnaire to complete during tutor-time, highlighting what additional support they need with regards to post-16 options, post-18, sectors/industries and personal support. This information is used as part of the planning process and will enable us to create a week of diverse activities and bespoke timetables.
It was a busy half-term for the Duke of Edinburgh Award, as both our bronze and silver students completed training expeditions in preparation for their final expedition this term. The silver students had a tough three days in very cold conditions, and covered over 30 miles on foot. They were responsible for navigating their way across arduous terrain, including two nights camping where they had to construct tents and cook their own food to fuel themselves for the three day expedition. The bronze students spent two days covering a total distance of 14 miles in the local area of Barton upon Humber and North Ferriby. Both weekends have given the students an insight into what's to come next month… Hopefully we have some warmer weather.
Within the careers tutor-programme we have continued to look at labour market information within a variety of jobs including more recently; animal welfare, dentistry, and crime scenes. Students also learnt about health and safety laws and the importance of following rules, regulations and procedures within a workplace. Some of the top 10 most dangerous jobs for accidents at work (2021) included construction, farming, manufacturing, nursing and office/admin. Staff and students shared some of the 'accident at work' stories they have heard over the years… you certainly need to be aware of risk and keep your wits about you!
Finally, Prison Me No Way (PMNW) returned for the third time this academic year to deliver their engaging workshops to our Year 9 students, this is one of the many highlights within the calendar and it's a great opportunity to hear from employers from a number of organisations including the Prison Service, Police, St Johns Ambulance and the Youth Justice Service.
Upcoming Careers Events:
Thursday 5 May: Y8 Ambition Day
Tuesday 17 May: Y9 Enterprise Day
w/c 27 June: Y10 Careers Week
Tuesday 28 June: Y10 Enterprise Day
Take Care
Miss H Lawes
Career Leader
Read More