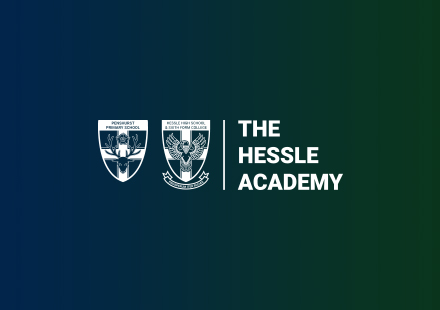 WEEK 39 - Friday 23 July 2021
Published 22/07/21
After what has been a challenging year, we have learnt to embrace these new changes and adapt to what we call the 'new norm', we have worked hard to be able to provide our students with the support, inspiration and information they need with their future plans and aspirations. This last half term has been a busy one and I am pleased that we were able to plan and deliver some of our big events for our students in the current circumstances.
On Friday 11 June, our Y7 students took part in their 'All About Me Day'. This day was all about the students focusing on themselves, covering important topics including body image, self esteem, sexuality, healthy relationships, road safety and equality & diversity to name a few. As well as health and safety, students also took part in careers workshops and activities including the Buzz Quiz. This gave the students the opportunity to reflect on their strengths and personality and be able to see the types of jobs that link to different personalities. Student engagement in this session was great, they were encouraged not to take it too literally but instead see it as a starting point when thinking of the types of jobs they may be interested in, it was a chance to explore the variety of jobs available and identify where some of their natural strengths may support them. There are many online versions of the buzz quiz, click here to give it a go yourself! Students were also provided with information about the many options available to them Post-16 (after Y11 studies) and were able to hear from some of our Sixth Form students. These sessions opened up some interesting conversations and questions and it's never too early to start thinking about this stage in your life.
At the beginning of the half term, our Y10 Engineering students took part in a virtual presentation with Q&A delivered by Interserve. The presentation gave an insight into some of the work they have been completing within the Hessle area including the Flood Defence Scheme at the Hessle Foreshore. The students were also able to hear from and ask questions about the different types of construction trades, construction management roles and non-construction roles.
We have been lucky enough to share a number of other virtual opportunities with our students via the online 'Careers Info' group, one of which was very popular with our Y10 students was the 'Law Insight Evening' delivered by the Charles Russell Speechlys Law Firm. Students were provided a really great insight into how a law firm works and makes money, the different departments they have and an opportunity to hear from a number of different solicitors. Now that we have been introduced to these virtual activities it has opened up many opportunities and experiences for our students that we may not have been able to deliver previously. This takes me on to our Y10 Careers Week and what a great week it was…
Last year our Y10 Careers Week did not run due to the sudden lockdown, something we had never experienced before, so we were determined to make this work this year with a blended approach. We planned a jam packed week full of activities and presentations for our students, both virtual and face to face. One of the highlights included the various employer talks from the Police, Armed Forces, Engineering, West End/TV stars as well as a number of employers talking about their careers within the Health Service including a Physiotherapist, Social Worker, Radiographer, Midwife, Nurse, Pathologist and Radiotherapist. We were lucky that these professionals were able to free up some time to talk to our students, some of whom were on the job at the time and live streamed into the classroom from their workplace, students were very impressed to see some of our NHS workers in their full scrubs, pausing what they were doing to talk to us. All Y10 students were given a bespoke timetable depending on their interests and the support they required. During our Careers Week we also had a number of provider talks from College to Sixth Form, Apprenticeships and UTC (University Technical College). It is important that our students understand the variety of options available to them and that they feel prepared for making these decisions as they move into Y11.
A letter went out to all Y10 parents with details about Log On Move On (LOMO) and how you can support your child with this. During the Careers Week students were shown how to effectively use LOMO and with the support of the Humber Outreach Project (HOP) they also began writing their CV. This is something we are encouraging students to continue to work on over the summer in preparation for Y11 and Mock Interview Day. Another highlight of the week and, for many students, their favourite session was the inspirational talk from Moj at PUSH. The focus of this talk was all about doing the best you can whilst still at school, i.e. extra-curricular activities and working hard towards your exams, so that one day you can find yourself in a career where you 'love what you do'.
A final highlight of the week was our 'Dragons Den' style Enterprise Day. Y10 students took part in this exciting competition in which they were tasked with designing, budgeting and marketing their own Subscription Box. The finalists went up against each other to win goodies and Amazon vouchers as they presented their pitch to the final panel of judges, Mr Groak, Mrs Smith, Kallum Nicholson (Business Entrepreneur and Link Careers Governor) and Kerrie Jaquest (Enterprise Coordinator). A big thank you to our guests and particularly Kallum for supporting our students throughout the day.
The Y10 Careers Week was a great success with 82% of our students attending 10 sessions or more across the week. Student feedback was very positive with 90.6% saying they thoroughly enjoyed the week and 71.9% saying the week has made them feel more prepared for making decisions in Y11 when applying for their post-16 destinations.
We were delighted that ten of our Y10 students graduated from the Scholars Programme last Tuesday, which has enabled them to experience university-style learning. It has given them time to think more about their future education, and to develop relevant academic skills, such as independent research. This was a fantastic opportunity and one in which students are able to put onto their CV.
To celebrate International Women in Engineering Day on 23 June 2021 , our students took part in a Women in Manufacturing and Engineering (WiME) themed tutor session. With manufacturing contributing to 17% of our employment in the Humber region, compared with 8.7% in England, there is a high demand for people with STEM qualifications, but women are still under-represented in these roles. This is why Green Port Hull has launched WiME to encourage, inspire and help women in Hull and East Yorkshire discover the opportunities available… Click here to take a look at their website and events held.
Myself and Mr Groak met with Fiona Headridge (Humber Careers Hub Lead) last week as the Humber LEP will now cease to exist and therefore we will transition and become members of the newly formed Hull and East Yorkshire LEP (HEY LEP). For the last three years we were lucky enough to be one of the first schools in England to be part of the Careers Hub trial and have been provided with support from our Enterprise Coordinator, regular network meetings, national updates, local training, funded events and sharing of best practice. Now the government has expanded on this by creating more Careers Hubs across England with the intention that within the next two to three years all schools will be in a Careers Hub, hence the geographical changes and new Careers Hubs being formed. We look forward to transitioning to the HEY LEP Careers Hub in September.
We continue to review and evaluate our school's Careers Programme and as we approach the summer I have recently completed a Compass+ evaluation with our Enterprise Coordinator and Enterprise Adviser, as well as meeting with Mrs Edwards (Personal Development Coordinator), Mrs Price (Deputy Headteacher) and Mr Jarman (Head of Sixth Form) to review and update our Careers Programme ready for September. You can find our new Careers Programme for 2021/2022 on our website, here is the link: Careers Programme
Our Sixth Form induction event moved online last week. Y11 students have been able to participate in a choice of over 30 online lessons, as well as accessing a variety of online talks to ensure they are fully prepared to enrol in Sixth Form on 12 August.
Congratulations to all students that took part in the Duke of Edinburgh expedition over this half term, extreme weather conditions on the final weekend really tested your resilience and determination. Outstanding achievement for all and what a great experience to write about on your CV. Keep an eye out for Miss Moore's recruitment letter coming soon... although the silver award is not for the faint hearted!
Finally, we look forward to welcoming back and supporting our Y11 and 13 students in the summer on their Results Day, reminder of the dates below:
A LEVEL - 10 August 2021
GCSE - 12 August 2021
Have a lovely summer and take care,
Miss Lawes
Careers Leader
Read More